Patron
Hand crafted dark chocolate curls and tediously placed coffee beans break down the taste of this alcoholic beverage. The coffee beans are used to keep your eyes directed at the Patron label.
Fanta
Fresh hand crafted orange slice and curls make up the foreground complementing the Fanta bottles. The straw color was modified to better match the Fanta label.
Sprite
Handmade lime curls and lemons are used to display the taste of the citrus flavored beverage. The background is changed from white to a green in order to create a better contrast and definition.
Coca-Cola
Water drops are strategically sprayed onto the glass and Coca-Cola bottle. The glass is used to exhibit the Color of the refreshing Coca-Cola beverage.
Boxed Water
Lines and repetition enforce the Boxed Water Slogan while also providing form of a white product on a white background. Water droplets are used on the outside of the box to show texture and detail to a refreshing beverage.
Michael Kors Bag
The form of the bag is developed using careful product placement and lighting by allowing multiple sides of the purse to be viewed at once. The textured background and back light gives some contrast from the product in the foreground to make it really pop.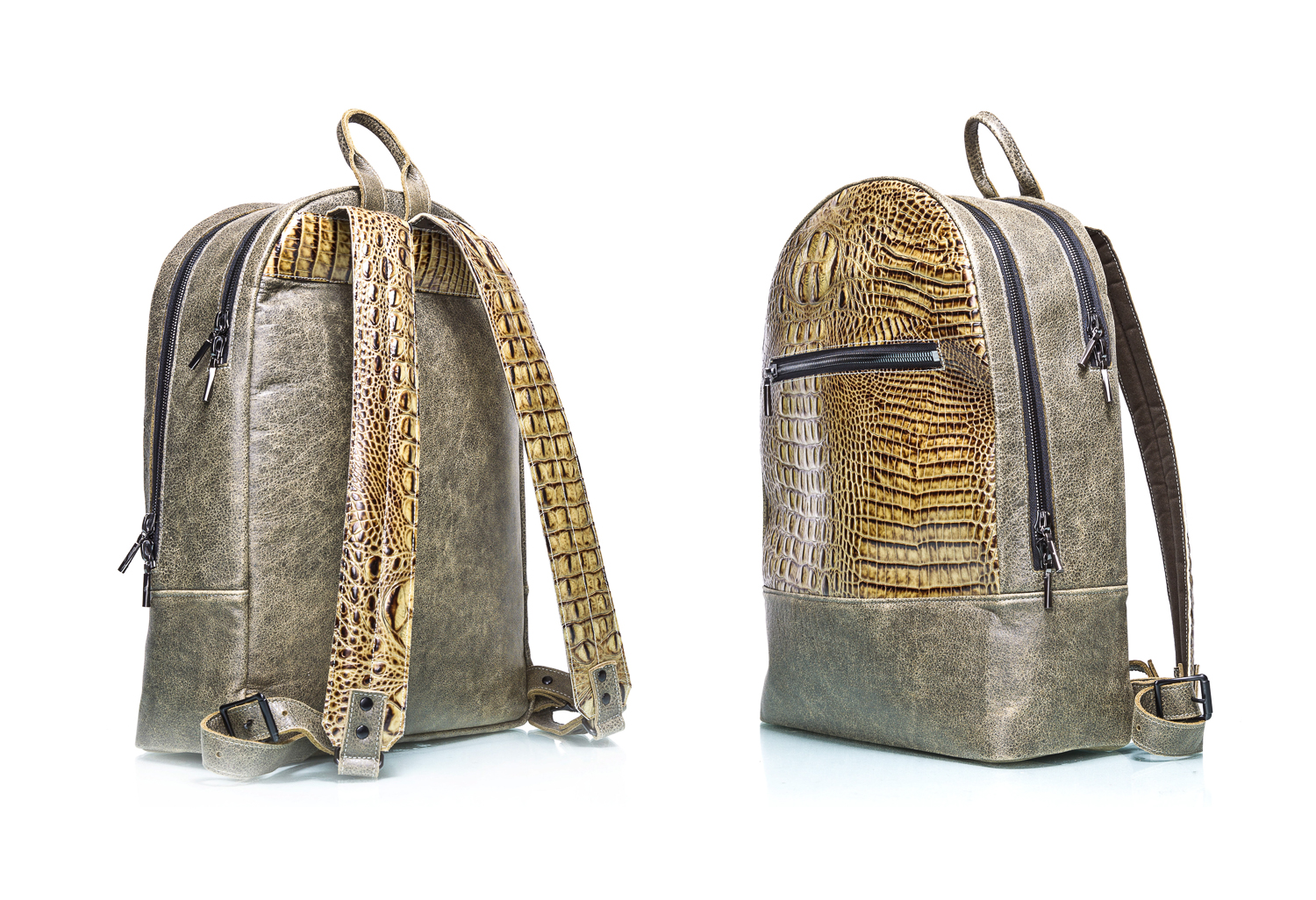 Faux Snakeskin Bag
Calculated angles and softer lighting show off this trendy leather backpack without any overbearing reflections on it's shiny surface. The white contrasting background along with the high resolution texture makes this photo perfect for anything from e-commerce stores to billboards.
Backwoods Berry
Honey and Berries are tediously placed to enhance the delicious, imaginary taste of these Backwoods Cigars. Leading lines are used to draw your final attention to the Backwoods logo.
Product Photography